As we wait for official reports from Police about the cause of fire at Makerere University's Ivory Tower, various officials are visiting the premises that were destroyed by the fire.
Alliance for National Transformation presidential flag bearer, Maj Gen. Mugisha Muntu has said that it's heartbreaking to see a place of such historical importance in ashes.
Muntu believes the poor prioritization of resources by the current regime is negatively costing the country. He says the regime is more focused on investing in institutions that aid their stay in power.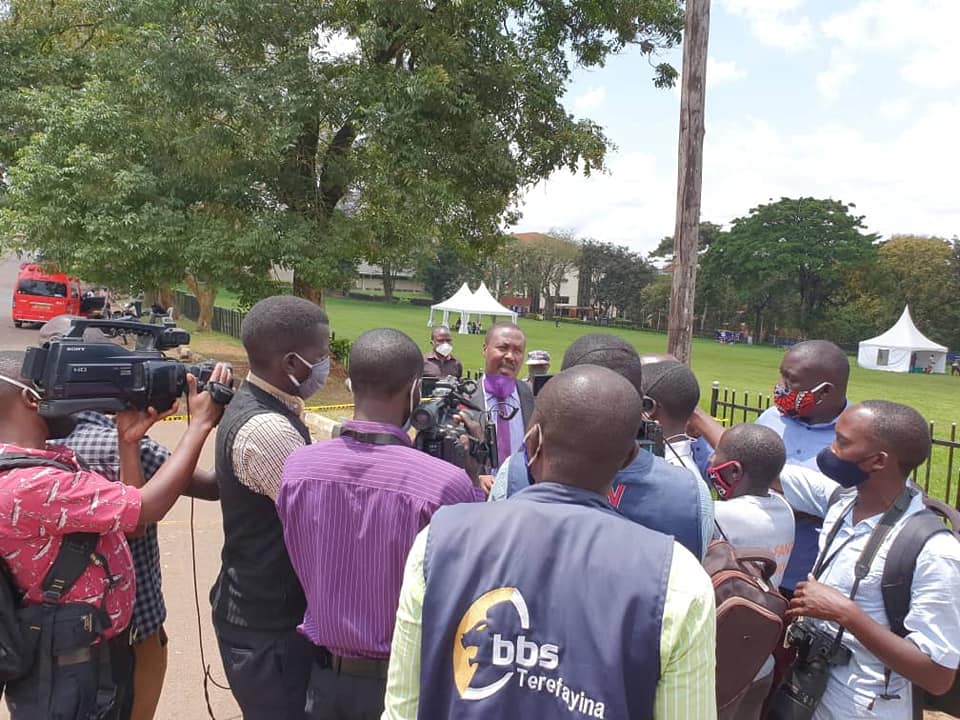 "The slow and ill-equipped response of the fire brigade was unacceptable. Government invested in arming itself to the tooth when it comes to quelling legitimate opposition gatherings, but has never prioritised equipment to protect citizens and the economy from fires like these," says Muntu.
The former Chief of Defense Forces says the nature of the fire warranties a swift, thorough and transparent investigation but the public has lost trust in the concerned institutions.
"One would hope that the government would invest in being seen as taking swift, decisive action. On the evidence of similar incidents in the past however, there's very little basis for such hope," he says.
Muntu urges the university administration to quickly review the health and safety measures put in place across the entire campus.