The opposition Forum for Democratic Change party will be meeting nomination fees for all its flag bearers vying for parliamentary seats.
In a letter dated October 1, Nandala Mafabi, the party Secretary General told all endorsed aspirants who have already paid the fees to presents their receipts for refund.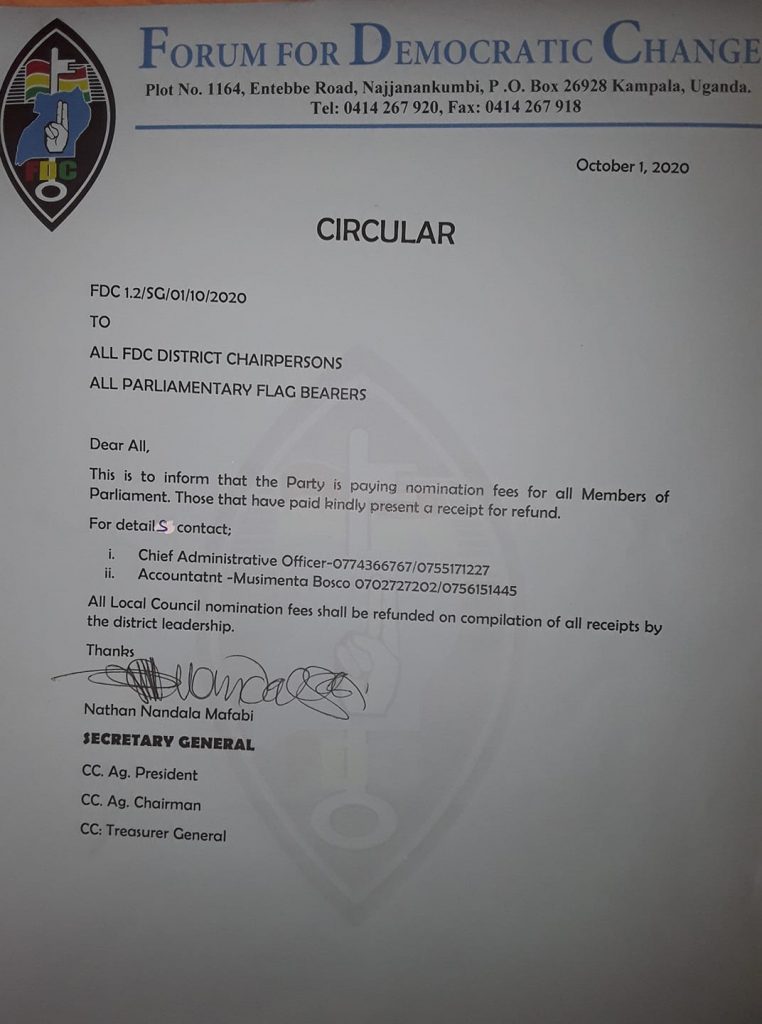 Aspirants intending to contest for parliamentary seats in the forthcoming elections will pay Shs3 million. Earlier this year, parliament rejected an amendment proposal in Parliamentary Elections Amendment Bill, 2019 where legislators wanted MP nomination fees to be reduced to Shs200000.
In the amendment of 2015, only the nomination fee for presidential candidates was increased from Shs8m to Shs20m.
FDC is the only political party in Uganda that will be meeting nomination fees for its parliamentary flag bearers.