Following a raid by security forces on Wednesday this week, the National Unity Platform (NUP) party disclosed that documents needed to secure Robert Kyagulanyi alias Bobi Wine's nomination to run for president were missing from his offices.
The NUP spokesperson Joel Ssenyonyi revealed how they had immediately directed their district mobilizers to recollect signatures so that they meet the Electoral Commission deadline of submitting in signatures for presidential candidates.
The deadline was yesterday on Saturday, October 17 and the NUP leader successfully met the deadline. Through his official social media platforms, Bobi Wine has applauded citizens who signed forms endorsing his candidature. He revealed that the party submitted 33,000 signatures from 109 districts of Uganda. The number of signatures required for nomination is 9,800.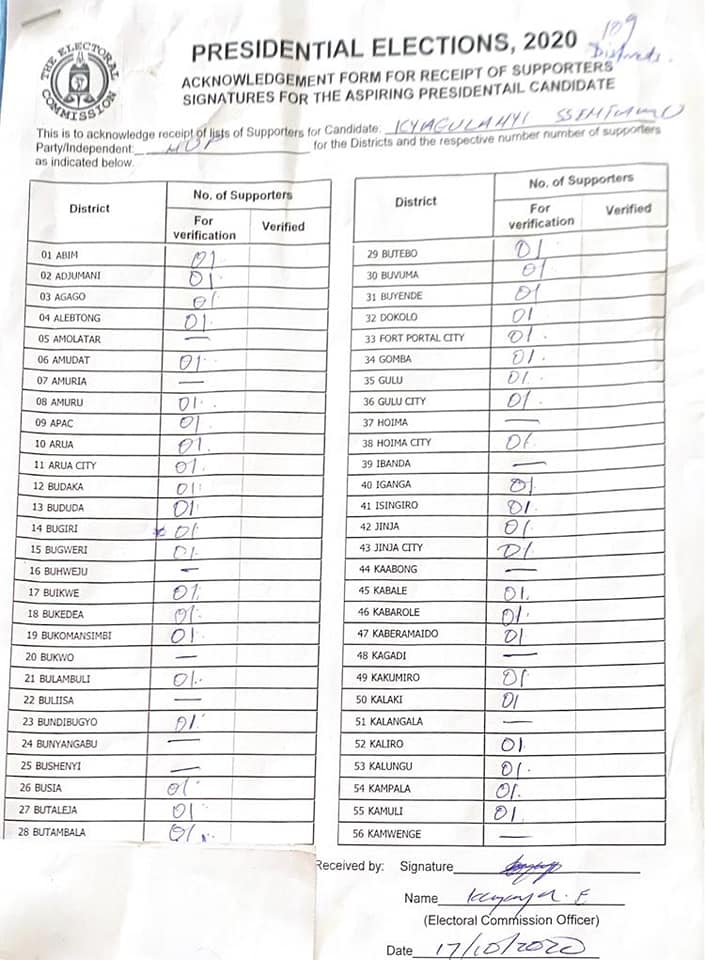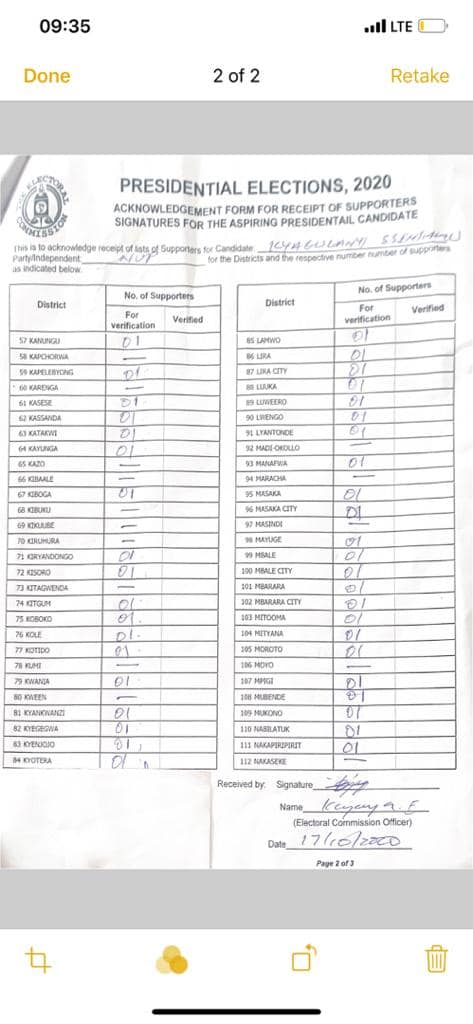 "For two months we had been collecting millions of signatures until Wednesday this week when the military and police raided us and stole them!
Since the deadline for submission was Saturday 17th October, we did not want to give them any chance to play their usual games with us. We wrote asking for an extension of time, but also worked hard for two days to get fresh signatures. We activated our structures countrywide and collected a fresh batch of signatures. Thankfully, there were a few districts whose signatures were still in the field by the time of the raid," Bobi Wine said.