Democratic Party (DP) President Norbert Mao has disclosed that an individual claiming to be a supporter of "People Power" and Hon. Robert Kyagulanyi has threatened to take the life of his (Mao) whole family if Bobi Wine is blocked from making it to the 2021 presidential ballot paper.
According to the screenshots shared by Mao, the supporter alleges that Mao is engaging in different meetings with the regime intended to block Bobi Wine's presidential nomination.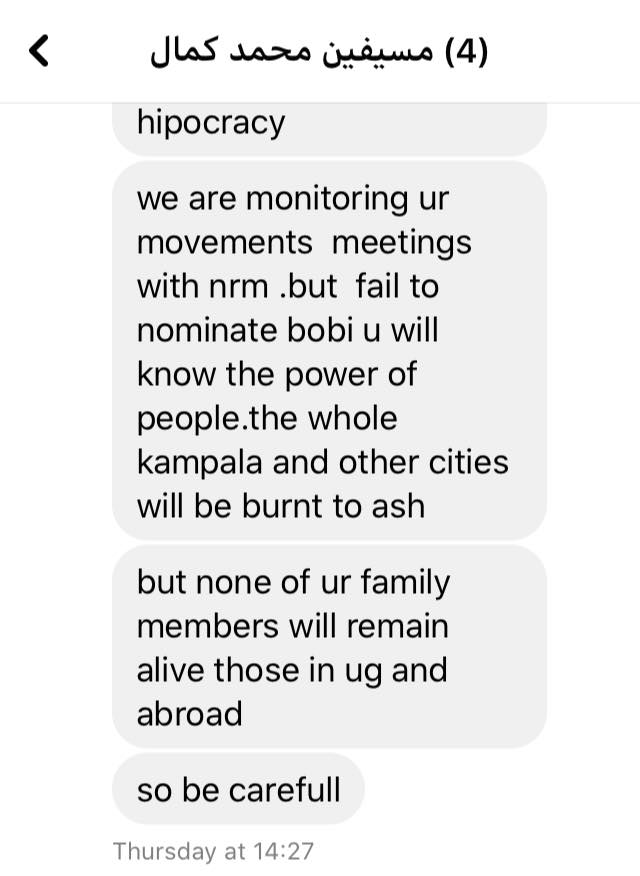 "We are monitoring your movements and meetings with the dictator. But you will regret it as we shall clear your whole family," reads some of the screenshots.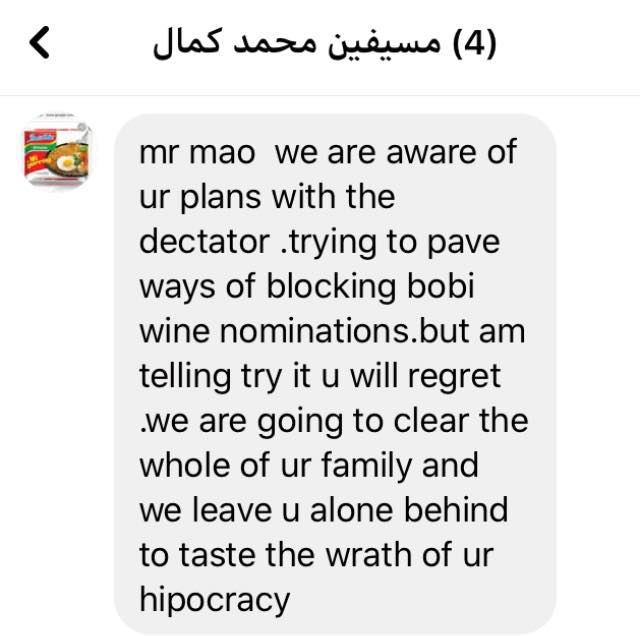 Mao says he has never been moved by such threats from political extremists who want to play God.
"The one below is but a sample of the most ignominious. Most probably it is from a person who needs counseling and doesn't want to take responsibility for his life.
I call upon my supporters never to descend to this low level of primitive threats. Our campaign is not about empty promises. It is about values and vision," Mao says.