Following an outcry from different political players about Police disrupting their scheduled campaigns, the Electoral Commission has addressed a statement to the Inspector General of Police instructing the police to ensure every presidential candidate has smooth campaign meetings with zero disruption.
"The Electoral Commission has received complaints from some Presidential candidates and also seen press reports alleging that Uganda Police is blocking and disrupting them from accessing scheduled venues for purposes of conducting their respective campaign meetings," stated the document
The document also reminded the force how conducting campaigns is a recognized activity under the Presidential Election Act and the Roadmap for the 2021 General Election.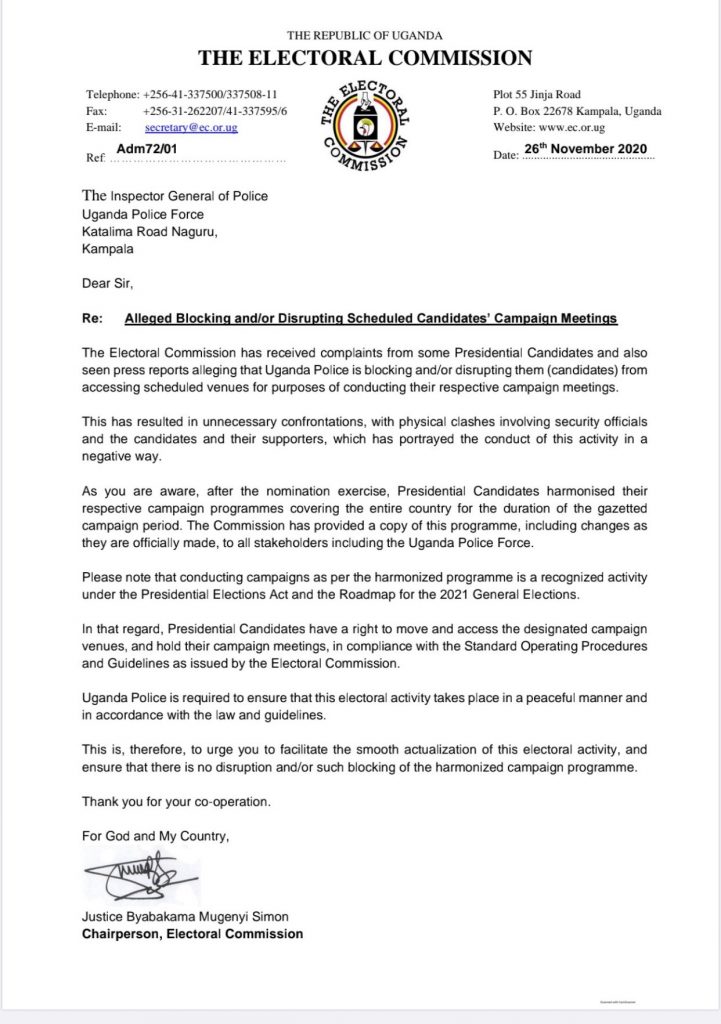 The Ec also stated how Presidential candidates have a right to access  the designated venues  and also hold  their campaign meetings as long as they comply with the Standard Operating Procedures and guidelines issued by the Electoral Commission.
EC also urged the Police to facilitate the smooth actualization of the electoral activity and ensure there's no disruption or blocking of the harmonized campaign programme.
"Uganda Police is required to ensure that the electoral activity takes place in a peaceful manner and in accordance with the law and guidelines," stated the document