After presidential candidate Kyagulanyi Robert Sentamu alias Bobi Wine announced that he was set to meet the Electoral Commission (EC) chairman Justice Simon Byabakama today, yet to be identified individuals decided to put posters of him smoking on the perimeter walls near EC.
After attending to the meeting with EC, Bobi Wine through his official social media platforms has reacted to the posters which he claims it's a smear campaign masterminded by the regime.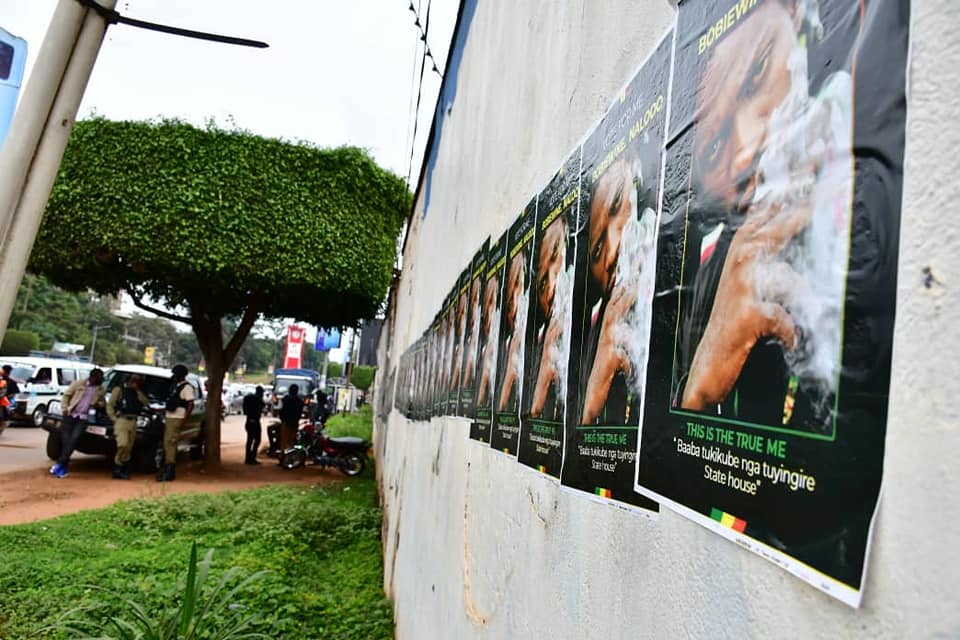 "They are too weak to realize that this kind of smear campaign only strengthens us! They think they can use our past to bring us down, yet it is the past that made us," says Bobi Wine.
He further asserts that such meaningless propaganda are a sign that the regime is about to fall.
"All dictators, at the verge of their fall, normally resort to desperate schemes. None of these can save them from the investable," he says.