The Uganda Police Force anti-narcotics department yesterday destroyed 69.07kgs. The exhibits were seized from Entebbe International Airport.
The exhibits included; 62.77kgs of Heroin, 2.90kgs of cocaine, 991.82 of methamphetamine, 191.51gms of mixture of methamphetamine and morphine, and 2.22kgs of cannabis.
The narcotic drugs destroyed were worth Shs1.7billion. The Entebbe Chief Magistrate presided over the destruction function at Nsambya Police barracks.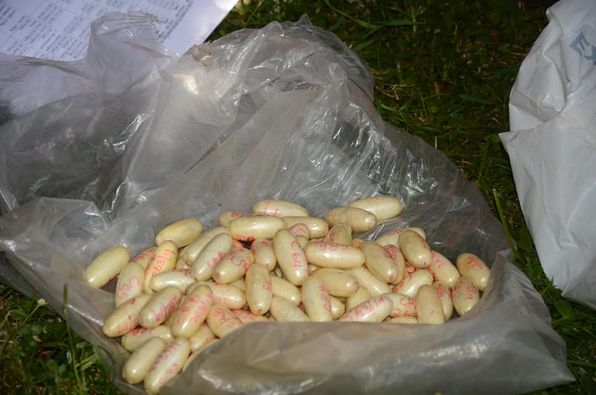 A total of 22 suspects found possession of the narcotic drugs were arrested at the airport and they were produced in courts of law.