American diplomat Edward Miner was on December 24 arrested and briefly held at Mpigi Police station for character assassination charges.
Mr Miner holds the position of the Field Director of the Nairobi Overseas United States office of the library of Congress.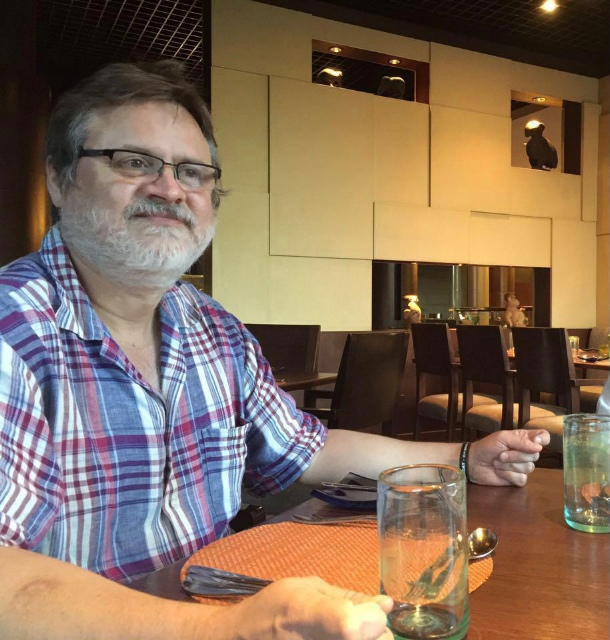 He is married to Yvonne Nambi Jacintha, a dual citizen of Uganda and America, and they have a son named Charles Branch Ssekabembe now 18years , who was born with autism.
How it started
Having bore a special needs child who can neither talk or write or meet the self help milestones of his age like bathing himself, take himself to places of convenience among others, in late April 2018, Mrs Miner Nambi requested her brother, a one Mark Mubiru, to allow his fiance Sharon Namusisi to fly to Nairobi and help them look after their son.
According to the law suit dated August 17,2020, Sharon travelled to Nairobi and helped the couple for over 6months. After the 6 months (October 2018), she decided to leave for Kampala to attend to her other needs.
The couple asked her to recommend someone to take over from her, and she introduced them to a one Nankanja Hanipher Kasirye.
Nambi requested Sharon to stay around for a while to give a guidance to Hanipher about the work routines for the autistic child as well as job orientation before she returned to Uganda.
However to her shock, several months down the road, the Miners together with Nankanja came up with allegations that Namusisi had raped and molested their son.
The character assassination
Despite sensitivity and graveness of the accusations, the Miners never reported to police, nor filed any criminal charges against her.
According to Namusisi, they instead formed a whatasp group where they kept posting messages intended to ashame her amongst her in laws and anybody who knows her that they could reach.
"Nambi and Miner embarked on a character assassination campaign alleging that Namusisi raped their child. They even went as far as asking her fiance to end his relation with her," states the law suit.
Namusisi further says that, they also jointly recorded a video of their son falsely depicting him as having confirmed the rape allegation and widely circulated it to so many people with an ultimate motive of ruining her image and relations.
They held meetings on different occasions where they continued to label her a rapist and went as far as sending her mother-in-law messages calling her( Namusisi) a rapist.
Now, Namusisi argues that the continued 'malicious allegations' by the couple greatly damaged her reputation.
Due to the malicious allegations she is considered a society misfit and criminal by many.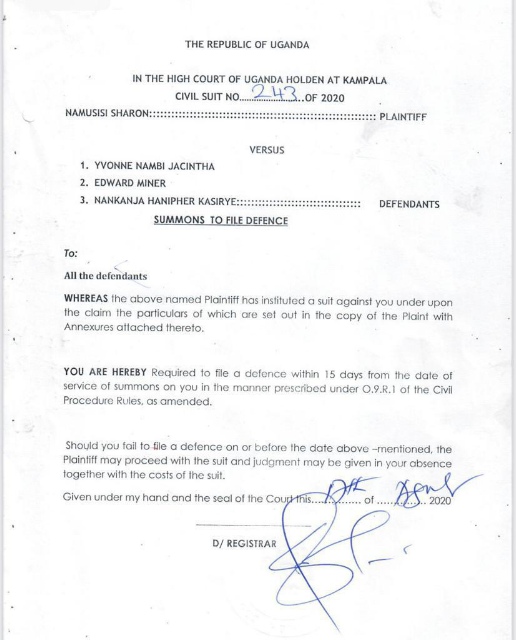 Namusisi seeks legal redress
Namusisi says that continued harassment and malice pushed her to file a case of criminal defamation at Natete Police station against the Miners in February 2019 .
And on December 24th 2020, Mr Miner was arrested and held briefly at Mpigi Police station.
Mr Miner was however released after allegedly making calls to 'big people,' that ordered for his release because of 'his diplomatic status!'
"He called some big people who ordered for his unconditional release from police custody, arguing that his a diplomat. The police also informed us that he will be allowed time to voluntarily report to Nateete Police at his earliest convenience to make a statement which he has to date not done ," Namusisi said.
Namusisi told us that she is optimistic court will give her justice.