Earlier today the State Minister for ICT and National guidance, Hon.Peter Ogwang announced that the social media ban has been lifted. In his tweet, Hon. Ogwang said apologized for the inconvenience caused and asked social media users to be constructive.
"Internet and Social media services have been fully restored. We apologize for the inconveniences caused, but it was for the security of our country. Let's be constructive, NOT destructive consumers/users of social media," Hon.Ogwang stated.
However Matooke Republic has seen a personal email from one of the telecom companies stating that they have been advised to keep Facebook blocked.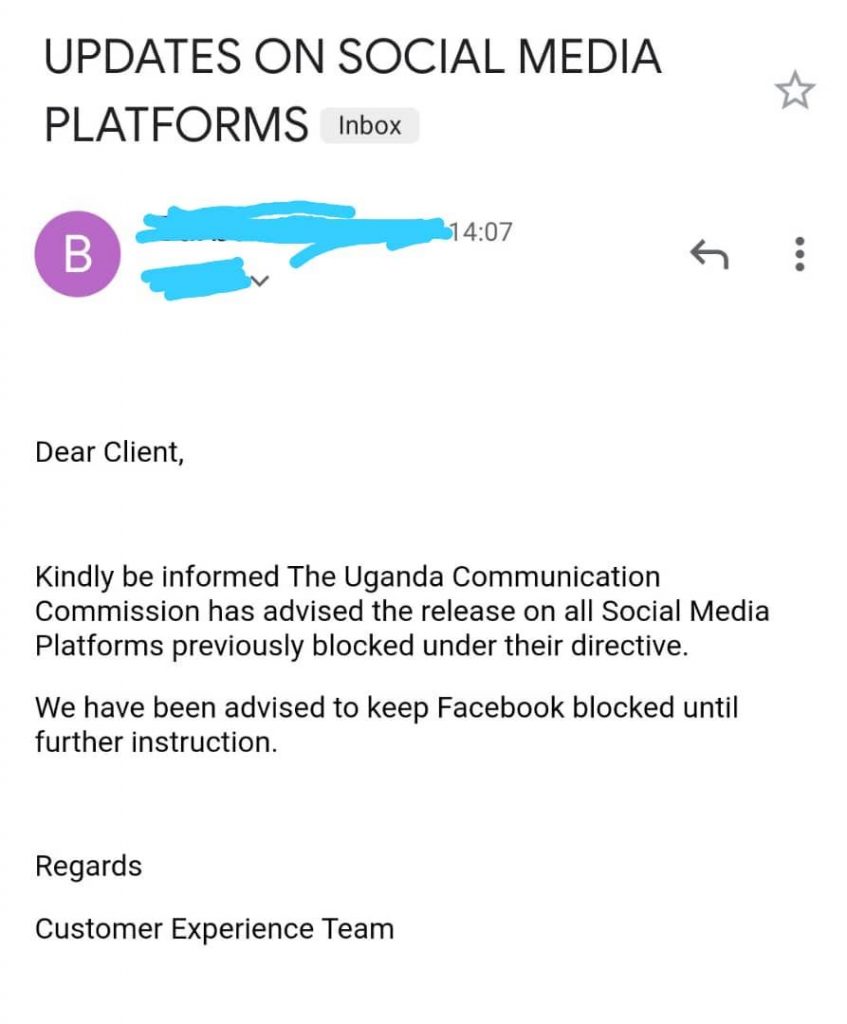 Dear Client, Kindly be informed The Uganda Communication Commission has advised the release on all Social Media Platforms previously blocked under their directive.We have been advised to keep Facebook blocked until further instruction, stated the email.
The country has been on a social media ban since January 11 and many social media users have resorted to using VPN