Yesterday the ministry of health officially launched the COVID-19 vaccination exercise in Uganda at Mulago Hospital where different officials from ministry of health took their first AstraZeneca COVID-19 vaccine jab.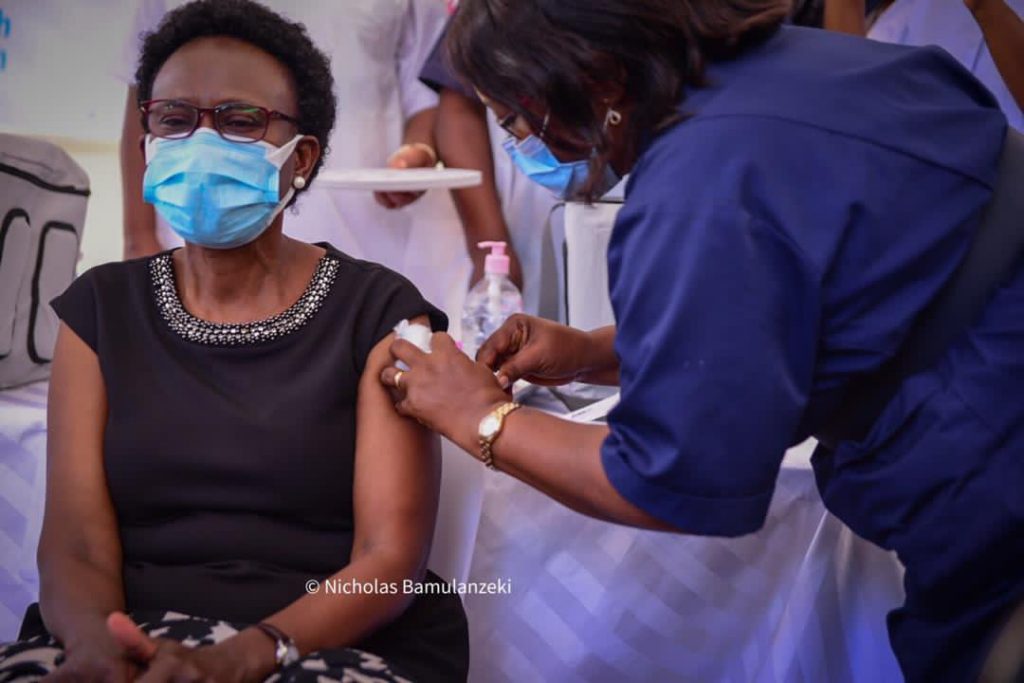 Health Minister Dr. Jane Ruth Aceng and Permanent Secretary to the ministry Dr. Diana Atwine were among those that were vaccinated.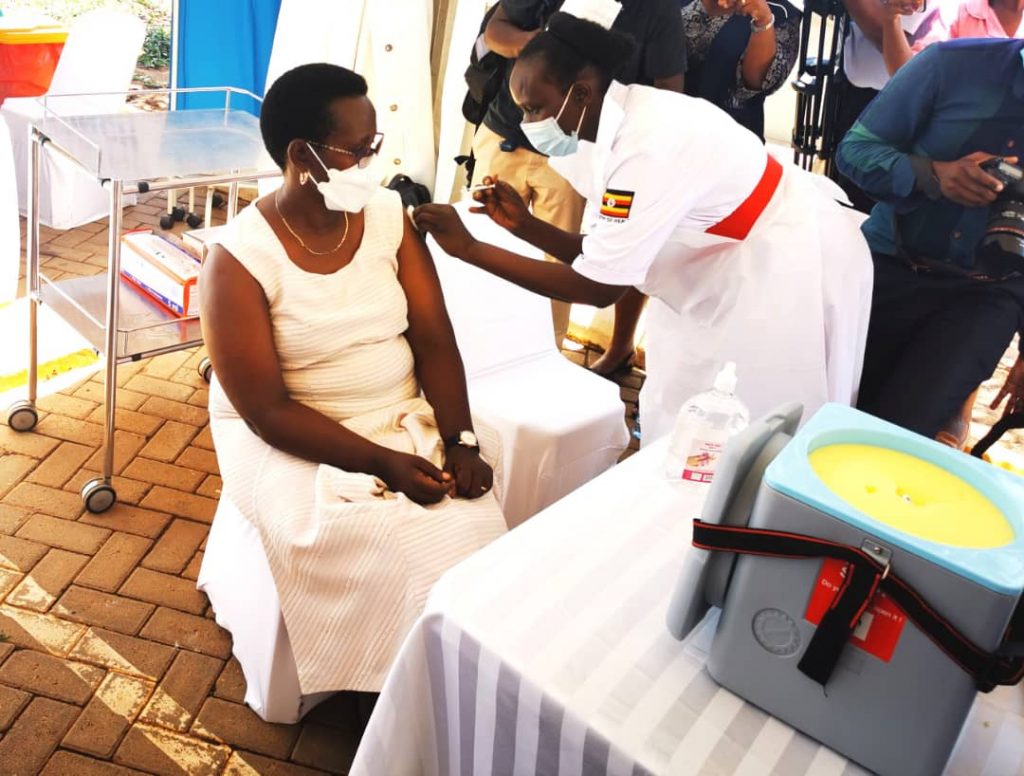 However, a video has been circulating on social media indicating that Dr Aceng faked the vaccination process causing mixed reaction on social media.
In response, the minister has denied the reports posting the 'actual' video when she is being vaccinated.
"For those deliberately trying to convince the public that I was not vaccinated against COVID-19 yesterday. I was vaccinated using the AstraZeneca COVID-19 vaccine during the #COVIDVaccinationUG launch," Aceng captioned the video. She adds that the vaccine is safe and effective.
For the first video that circulated, our sources reveal that the minister was asked by some journalists to replicate the vaccination process.