Uganda Police Force has today launched the Annual Crime Report 2020. Speaking during the launch at Police Headquarters Naguru, the Inspector General of Police Martin Okoth Ochola said 2020 has seen a 8.9% decrease in the volume of crimes reported to Police from 215,224 cases reported in 2019 to 195,931 cases reported in the year 2020.
Ochola says the report helps police to understand and analyse the emerging crime trends both nationally and locally.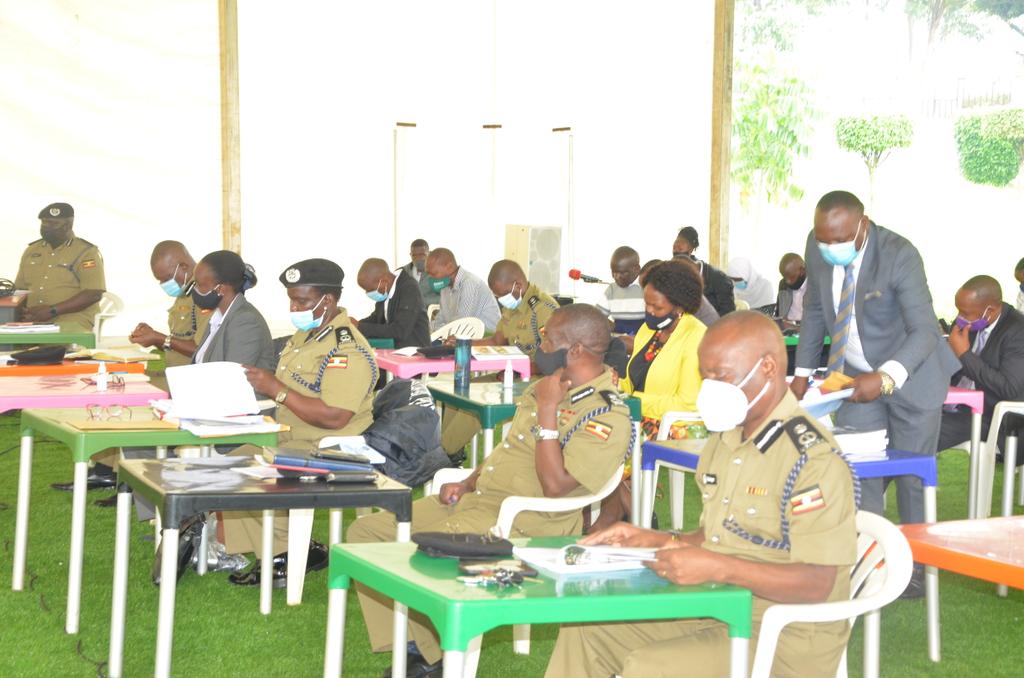 AIGP Grace Akullo, the Director CID, said a total of 301 children were defiled by persons living with HIV and 120 children were defiled by their parents.
"This is absurd and completely deplorable," AIGP Akullo said.
Akullo also said that in 2020, organised Criminal Syndicates committed terrible crimes within the regions of Kampala Metropolitan Policing Area, Rwenzori East, Namayingo, Mbale, Jinja and other areas.
"With well guided investigations, coordination and collaboration with sister security agencies, 08 criminal syndicates were identified and dismantled.
Before these criminal syndicates were busted, they had; Shot and killed 10 persons, shot and injured 08 persons, cut and injured 01 person and robbed; Shs28,331,200, one Rifle with five rounds, one pistol, 253 mobile phones," she said.