Former Archbishop of Church of Uganda Stanley Ntagali should not release a single coin to Rev. Christopher Tugumehabwe because the latter's case has no "legal value", lawyers have said.
Ntagali hit the headlines again on Monday evening following a notice of intention to sue that has since circulated widely on social media.
In the letter, the advocates of Rev. Tugumehabwe demanded shs 530 million as damages from Ntagali on grounds that his, "unbecoming, sinful and unlawful conducts have occasioned our client general damages to wit- loss of dignity, marriage break down, stress, trauma, embarrassment, loss of privacy, loss of his job as a lecturer at Bishop Barham University college and minimal chances to rise in the clergy ranks."
Tugumehabwe's lawyers added: "SHOULD YOU fail to comply with the above demands made therein with in a period of 14 days from the date of receipt of this notice, we leave been given "a green Light" by our client to drag you to court at your own cost, detriment, further embarrassment and peril."
Against this backdrop, TrumpetNews contacted a couple city lawyers seeking their legal opinion on the merits and demerits of this 530 million adultery case.
The lawyers who agreed to talk to this website requested not to be named, citing conflict of interest and also wanted to speak freely.
They said, Rev. Tugumehabwe's Notice of Intention to Sue is "only good in so far as Blackmail and scandal!"
EXPERTS' ANALYSIS
All the three legal officers who are advocates of the High Court said the law on adultery was scraped off by the Constitutional Court in 2007.
The criminal aspect of adultery, imposed a higher burden on women more than men and was found as unfair and discriminatory before it was outlawed by Court.
The law previously entailed that women found guilty of the offence faced a fine or up to a year in jail while a man found guilty was asked to pay a fine of shs 200 and compensate the aggrieved party withshs 600 or end up in jail for 12 months.
"Since then Constitutional Court has never amended it. This means that so far we don't have a law on adultery in Uganda. As of now," a lawyer said.
"And as you can see there is no case. And the demand for shs 500 million is blackmail," he added.
Another lawyer when reached dismissed the case as "extortion. Nothing else."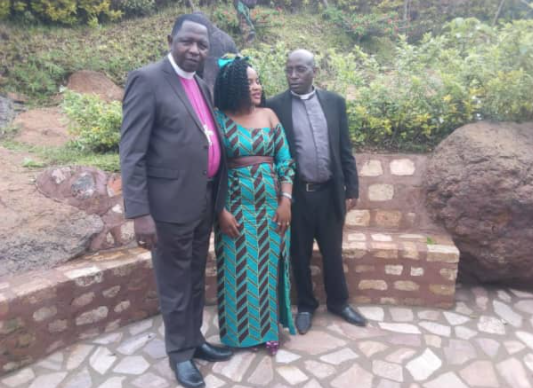 Asked to expound on his extortion claims he said, "already there is no law. Secondly they are asking 500 million from damages which they must prove in court. All those allegations raised that Ntagali had influenced the lady to divorce her husband, it's hear say. There is no evidential value at all."
"May be they should add Ntagali as co-respondent in the case. That is all they can do. And if I were a lawyer of Ntagali I would advise the reverend to go ahead and sue, I sit back and wait for their pleadings," the lawyer said.
The third lawyer we spoke to, posed a question, "How do you quantify damages for loss of love? He has no cause of action."
He added: "The Reverend can only blackmail Ntagali but can not succeed legally against him."
"In conclusion, the Man of God Stanley Ntagali has taken shame of sleeping with a married woman, he owned the shame and apologized. Nothing more," he concluded.
BACKGROUND
 In January the Archbishop of the Church of Uganda, the Most Rev. Stephen Samuel Kazimba Mugalu suspended his predecessor for committing adultery.
Hi suspension was confirmed in a January 13 letter by Kazimba to the Anglican Bishops under the Global Anglican Future Conference (GAFCON).
Part of the letter said: "It is with a very heavy heart that I inform you that my predecessor, retired Archbishop Stanley Ntagali, has been involved in an extra-marital affair with a married woman, which he has acknowledged. This adultery is a grievous betrayal on many levels. Retired Archbishop Ntagali has betrayed his Lord and Saviour, his wife and their marriage vows, as well as the faith of many Ugandans and global Christians who looked to him to live the faith he proclaimed."
It later emerged that Ntagali had been sleeping with Judith Tukamuhabwa, a wife to Rev. Christopher Tugumehabwe of Kabale.
Ntagali, expressed remorse, apologized to both Judith and Christopher and the Almighty God to forgive him.