As part of the processes to strengthen the fight against COVID-19 outbreak, Ministry of Health urgently, require additional medical personnel to boost its numerical strength in the fight against the pandemic.
Emmanuel Ainebyoona, the spokesperson of the health ministry says that the Ministry of Public Service has cleared their request for the fresh recruitment of 766 health workers to strengthen the urgent response as the country is battling the second wave of the pandemic.
The additional personnel will be engaged on an initial period of twelve (12) months and be shall deployed together with established staff at various levels of Health facilities or newly created emergency units. A budget of about Shs24 billion has been put aside for them.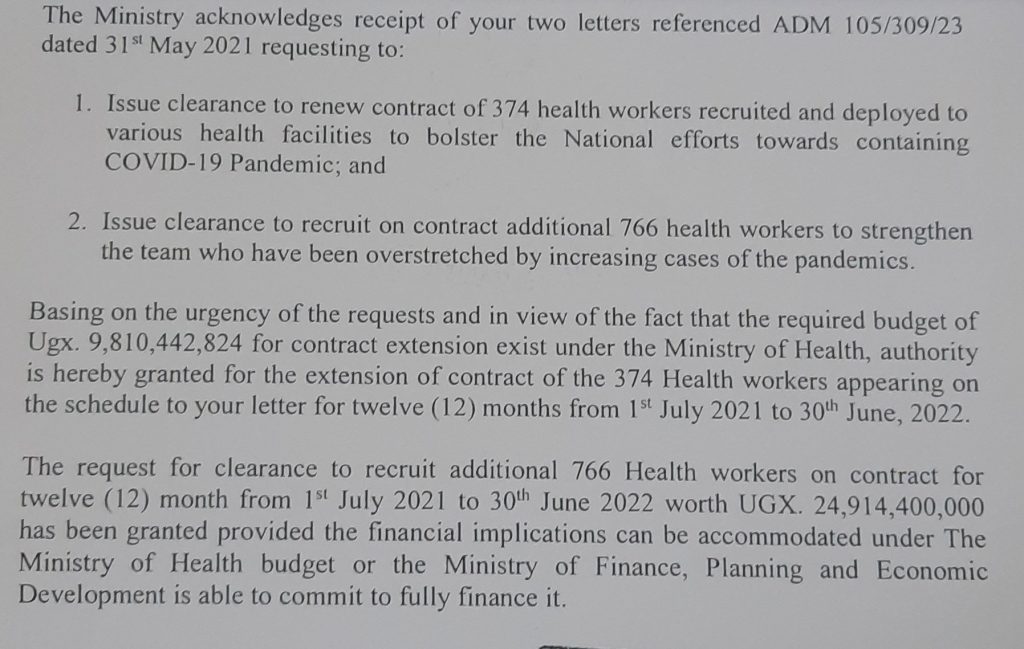 Additionally, the Ministry of Public Service has also cleared the Health Ministry to renew contracts of 374 health workers who were recruited last year to support the COVID-19 Response. They will be added another year and Shs9.8 billion has been put aside for them.